Are you thinking of starting a business in Singapore?
The city has become Asia's favourite destination for business for many people. But it's also a tough place for a startup business to survive. Financial support for startups is limited, and the cost of operating a business is high. Starting up a business requires a well-researched approach and proper planning to be successful.
Even as the owner of an existing business that has been around for a while, you could be thinking about development and growth. For expansion plans or establishment of a new business, you will need financial support. This could be in the form of borrowing from financial institutions like banks or licensed moneylenders or even financiers.
Understanding the options available as a startup helps you plan your business and make it a reality.
What is a startup business loan?
A startup business loan is a financing option that fulfills the needs of a new business. Such loans cover typical startup expenses like the purchase of equipment, supplies, inventory, and furniture; and the purchase, leasing, or construction of the office premises.
There are different loan terms available for different types of business requirements in Singapore. Some are best for managing cash flow, or for funding growth. Others are offered specifically for certain business needs like machinery or equipment, and then there are property loans.
How do startup business loans work and how do they help first-time entrepreneurs?
Generally, a start-up business loan from banks in Singapore works like a personal loan. In this, too, you need to make payments regularly. But, the duration can be longer as compared to personal loans.
When it comes to business loans from banks, a startup business loan is relatively easier to secure than other business loans available. Also known as the 'first business loan', it has a cap of $100,000 and only needs your business to be operational for a few months before you can apply for it. It does not require a very strong financial history since it is a startup that you are looking to finance.
The other business loans from banks that are available like the SME working capital loan and the temporary bridging loan require you to be operational for two to three years before you can be eligible. There are also alternate options like the Startup SG Founder Scheme that provides first-time entrepreneurs with financial support and mentoring.
Licensed moneylenders also offer SME business loans that do not need collateral. Based on your loan application, the business loans can be of various types based on the specific business need you are looking to address. This may include cash advances, mortgage loans, equipment purchase loans, or equipment lease loans.
You should consider taking a startup business loan if you are a first-time entrepreneur as it helps to:
Improves cash flow that is essential in the startup phase
Purchase equipment and machinery without digging into your corporate reserves
Improve your corporate budget and help finance business ideas in full
Increase credit score for future loans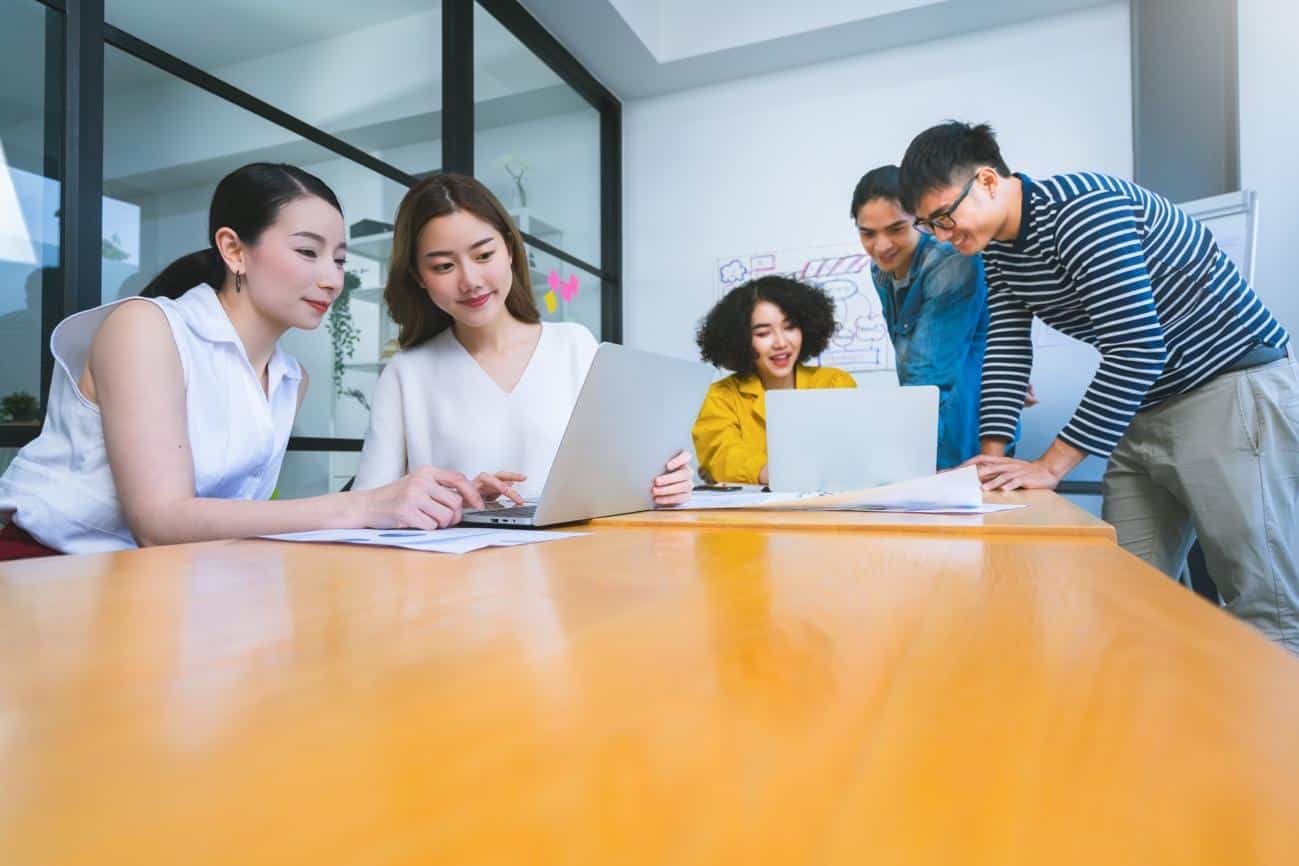 How to prepare your loan application
You need to prove to the financial institution that you are borrowing from, that you have a comprehensive business plan and domain knowledge, and are personally someone who can manage finances well. Additionally, startup business owners must be strategic in presenting their reasons for borrowing and how they envisage the funds being used. Follow these tips on preparing your loan application to avoid being rejected.
Create a detailed business plan
Making a thorough business plan is essential while applying for a business loan. Make sure your business plan has:
An executive summary that describes the overview of the business,
Your research or understanding of the market and your proposed business strategy
A short introduction on each member of the management team, highlighting their relevant experience and their role in the business
A summary of products or services and your unique selling proposition
Marketing plan
Budget and forecast of sales and costs for the next five to 10 years
Details about how you will use the funds that will be secured through the loan
Elaborate on your industry experience
It is important to present a detailed view of your relevant professional experience in your loan application. Providing such information will indicate that you have applicable skills to run your business.
It would be helpful to provide resumes of your entire business management team. It is also necessary to present the appropriate work experience that demonstrates your team's technical skills and management experience.
Put forward any information that will show that your business is well-placed to succeed.
Straighten your personal finances
If you're thinking about acquiring a business loan, you will be asked about your personal financial and credit history. You will need to get your personal finances in order before you apply for a business loan.
But note that you will not need a very high credit score if you are borrowing from a licensed moneylender. However, it is always best to make sure that your financial record looks good nonetheless.
Choose a trustworthy moneylender
For this, you need to first look up a list of licensed moneylenders. Then, create a list of moneylenders that offer the most relevant business loans and could help in establishing your startup venture.
Further, determine each loan's eligibility requirements, such as minimum revenue or operational history. Before choosing a moneylender, it is recommended that you read reviews and check their status online.
Eligibility criteria for a business loan
BANKS
Each bank has varying criteria and requirements based on the loan amount as well. Here are some common criteria you will find for first business loans of S$100,000. This loan is relatively easier than other business loans of up to S$500,000.
The business must be registered and operational for 6 months to two years.
At least 30% owned by a Singaporean or Singapore PR.
No more than 10 employees or annual turnover less than S$1 million.
Most banks will also require you to have a guarantor that is Singaporean.
MONEYLENDERS
Licensed moneylenders are also a good option for business loans if for some reason you do not qualify for a bank loan. Licensed moneylenders may offer loans of S$200,000 for an interest rate that could vary from 5-15%. They too have prerequisites to apply for a business loan:
A Singapore-registered, operational business
Must be operational for at least one year
Must have a minimum turnover of S$60,000.
There are also several factors to consider that make borrowing from banks and moneylenders different that you may want to consider as well. Make sure you are dealing with a licensed moneylender when you opt for this option and are not dealing with an unlicensed moneylender, which is also known as a loan shark. Here's how to find out if you are dealing with a reliable and licensed moneylender.
Other essential documents
The startup business owner must have the following documents in order to get approved for a business loan.
Must have all business directors' and partners' NRIC
Accounting & Corporate Regulatory Authority (ACRA) recent business profile and information report
Personal (including partners') and the company's recent income tax assessment notice
Invoices and business contracts in the past few months
Provide recent utility bills under the company name
Attach bank statements in the previous year / six months
Partner, director, and company-owned assets
Office or shop tenancy agreements
Singpass
A startup business loan is a viable option to support your cashflow or expansion needs early in your business. But obviously, it requires proper financial planning and strategic management to get your business off the ground.
There are various types of business loans available in the market. That's why it is important to know which is best suited for your business. Get in touch with CashDirect to know more about business loans and what loans best suit your business vision.