Moneylenders are commonplace in Singapore these days. However, not all moneylenders can be trusted with the right motives.
Some moneylenders took advantage of people who may be desperate for money and can be cheated into fast loans at high interest rates. And this is why the Singapore government regulates the money lending industry and has implemented a variety of rules and regulations.
Moneylenders who follow the government's rules and regulations are referred to as licensed moneylenders. Moneylenders that are outside the purview of the government's regulations are known as unlicensed moneylenders and are commonly referred to as loan sharks. The latter prey on people who may not know that they are dealing with an illegal loan provider in their hunt to secure a loan urgently.
Without conducting due diligence on your money lender to see if they follow the rules and regulations stipulated by the government, you may be more vulnerable to scams run by unlicensed moneylenders.
Here, we shed light on this issue so that you may be sure that you are dealing with a licensed moneylender. Understanding this will help you choose the right kind of moneylender and keep you safe from loan sharks.
Six dead giveaways of an unlicensed moneylender
1. Advertising or soliciting loans online
Licensed moneylenders are prohibited from advertising for and soliciting loans via social media platforms, Whatsapp, and text messages. Unlicensed moneylenders are known to create social media platforms and websites that mimic licensed moneylenders and aggressively advertise their loan services.
You will find that licensed moneylenders will advertise their loan offerings only through
a. business or consumer directories in print or online media,
b. websites owned by the moneylender, and
c. advertisements displayed within or on the exterior of the moneylender's business premises.
d. It is important to note that all other advertising channels are strictly prohibited.
Unlicensed moneylenders, meanwhile, resort to advertising outside of these ways.
Also, read this police advisory.
2. Operating entirely online with no registered office
Ignore moneylenders that operate entirely online. Moneylenders with no physical office in Singapore are not licensed by Singapore's Ministry of Law. According to the Registry of Moneylenders (ROM), licensed lenders need to have a physical office for conducting in-person verifications before they can issue a loan.
Do not engage with a moneylender unless they have a physical address that you can verify.
3. Up-front payments and high processing fees
In your hurry to acquire a loan urgently, you might agree to upfront charges. Know that no licensed moneylender asks you to pay upfront fees for a loan. Demands for upfront costs and heavy processing fees are a sure sign of an unlicensed money lender.
When a loan is granted by a licensed money lender, they are legally allowed to charge a fee that does not exceed 10% of the loan principal.
4. Skipping the terms and conditions
If a moneylender presents you with a series of loan offers but fails to thoroughly describe the terms and conditions of said loan, suspect that something is wrong. Make it a rule to never sign anything without first reading the loan's terms and conditions.
They might even try to entrap you by listing all the benefits of a loan deal so that you make a hasty decision. If it sounds too good to be true, it probably is. Always read the fine print.
Registered moneylenders always give a borrower time to review the terms and conditions of a loan, complete the necessary paperwork, and then lend the funds. They also take care to review the applicant's profile to ensure that it complies with the government's regulations. If your preferred moneylender isn't doing any of this, politely decline the loan offer and stop engaging with them.
5. Hiding or avoiding details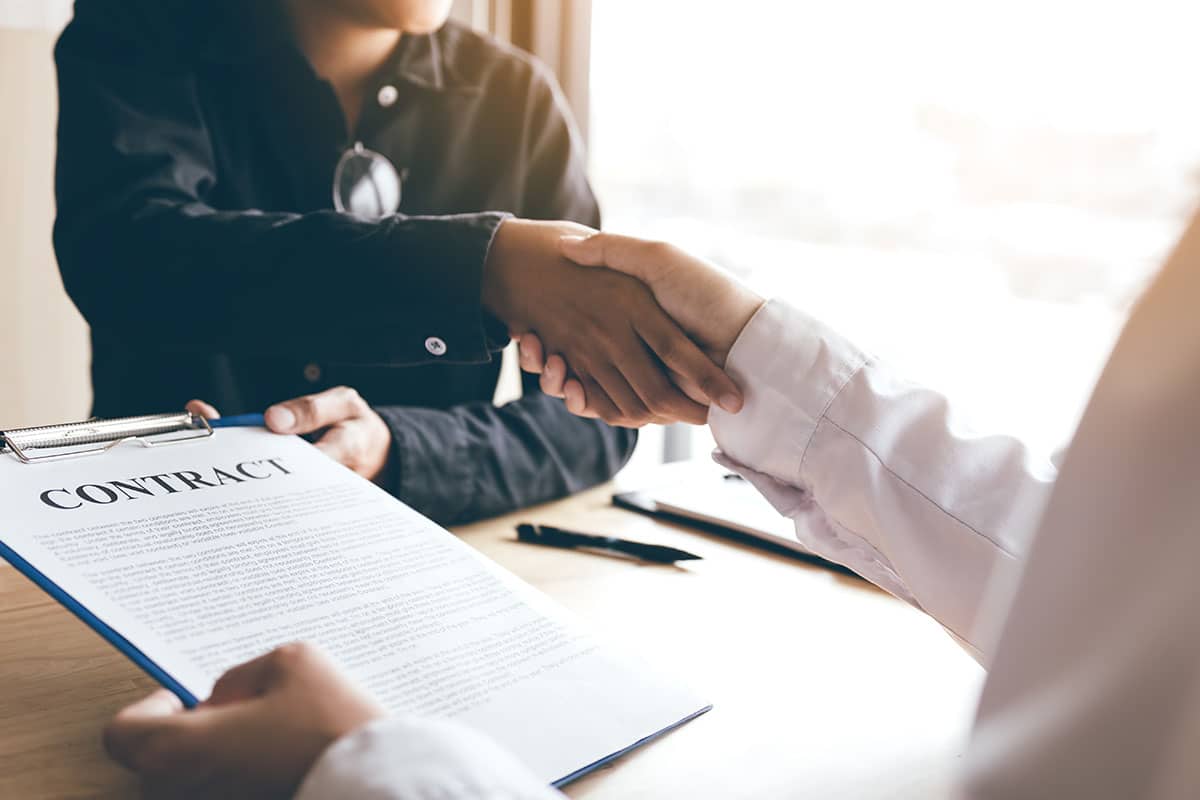 Licensed moneylenders would never hide details about their past clients, contracts, or loan agreements from a borrower. In reality, they would be happy to share with you the success stories of their clients, such as how their loans helped the borrower address their hour of need.
Unlicensed moneylenders, on the other hand, would never engage in such practices. They would attempt to hide contract details as well as the number of qualified candidates they have assisted. They often refused to let you get into the contract details of the loan offer to prevent you from uncovering any improper terms and conditions.
6. Retaining personal documents
Licensed moneylenders prioritize the security of your identification and would never retain original documents like your passport, NRIC, or driving license. While they may request the original identification for verification purposes and make copies for documentation, rest assured that the original documents will always be promptly returned to you.
Additionally, licensed moneylenders may also retrieve clients' details through secure means like Singpass to ensure the accuracy of information.
Other things to keep in mind while evaluating loans from moneylenders
There are several reasons why you may find yourself needing to borrow from a moneylender.
However, there is no reason why you should not keep yourself well-informed of the rules and regulations that licensed moneylenders are required to follow, such as:
A maximum interest rate of 4%
The loan's interest rate is the first and foremost aspect to evaluate a licensed moneylender in Singapore. The Ministry of Law has determined that all licensed moneylenders in Singapore are only authorised to charge a maximum interest rate of 4% per month. If a borrower fails to repay the loan on time, a late interest fee of no more than 4% can be charged for each month the loan is repaid late.
All applicable fees and charges
Processing costs, penalty fees, and other fees that are charged by licensed moneylenders are explicitly stated in the original contract of the loan. You should not be required to pay any extra fees apart from those listed in the contract. All applicable fees must also:
not exceed $60 for each month of late repayment;
not exceed 10% of the principal of the loan when a loan is granted;
In addition, fees and charges can include legal costs ordered by the court for a successful claim by the moneylender, for the recovery of a loan.
The total charges imposed by a moneylender on any loan, consisting of interest, late interest, upfront administrative, and late fee also cannot exceed an amount equivalent to the principal of the loan.
Check for Legitimacy: Confirming the Status of Your Moneylender
You must also check if the moneylender you are dealing with is registered with Singapore's Ministry of Law, which is responsible for monitoring all licensed moneylenders.
You can confirm your moneylender's status by going to the Singapore Ministry of Law's official website, which has a list of all licensed moneylenders. It is always good practice to get as much information as you can on the subject of loans from moneylenders, before taking a loan.
As a registered moneylender, Cash Direct can assist you with any loan-related questions. Our loan experts will be happy to help you with any information you need. Contact us now.