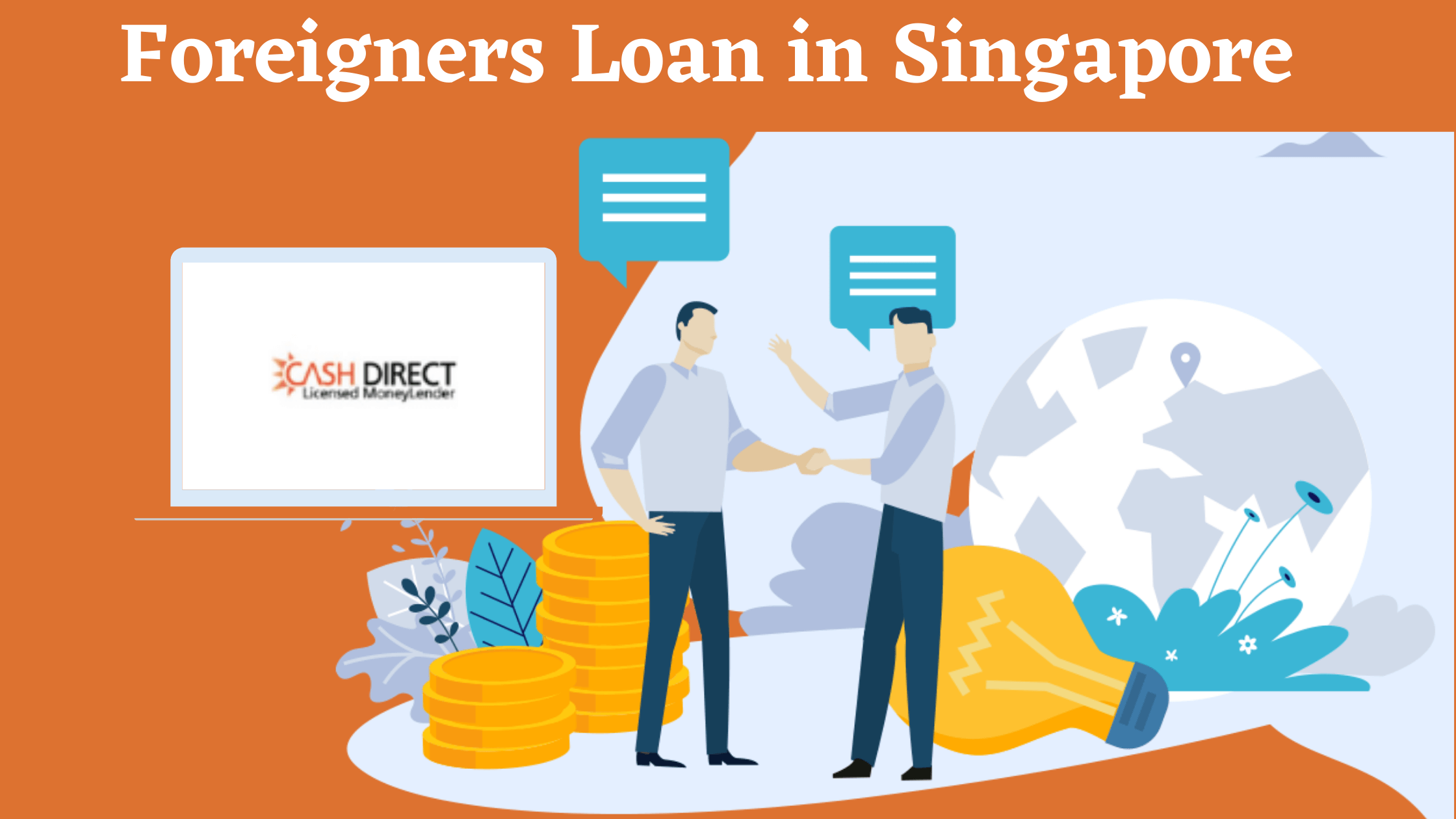 Planning to move to Singapore in 2021?
Then, you must know the challenges that you will face there! Paying sky-high rents, medical bills, and much more can put yourself into big trouble. And of course, managing all the things hassle-free can be quite difficult.
Foreigner loans at that time emerged as an amazing option to go for!
Yes, unfortunate situations can occur at any time. And to get yourself out from such circumstances, taking out Foreigner loans becomes the best option.
You may be wondering what this Foreigner loan actually is and who is eligible for it? Keep calm!!! This article will put a deep light on Foreigner loans in Singapore and everything related to it!
Scroll down & get started reading!
What Exactly a Foreigners Loan in Singapore is?
Similar to personal loans, Foreigner Loans are given to foreigners working in Singapore to fulfil their desired financial needs. Both banks and money lending companies offered a loan to foreigners seeing their monthly income, employment permits, and credit score. Banks may sometimes refuse to lend loans for not satisfying the eligibility criteria. But the option of professional money lending firms is always there!
With thorough research for the best money lenders in Singapore for foreigners, you can apply for a loan! If your amount expectations satisfy their criteria fully, then they will approve your loan instantly.
However, the process can take a longer processing time to get approval.
How Do Foreigner Loans Actually Work?
The interest rate & processing time are the two main fundamentals of a foreign loan. Depending on the loan amount, the bank or money lending company decides the rate of interest and overall processing time.
The advantage of getting a loan is you can pay off all of your debts in Singapore and then maintain your cash flow ratio. Tenure of the loan is another important factor to consider that you can decide for yourself, seeing the terms & conditions of the loan agreement.
If we speak about the approval, then it summarises submitting various documents of the applicant as valid proof. Until & unless you don't prepare yourself for mandatory documentation, don't go ahead! Afterall, the documents are vital to verify you're residing in the country and are a working citizen.
Below we have listed out the basic essential documents for applying for a loan. Hopefully, you don't apply until you have all these documents.
An original Singapore work License
Last 3 months salary slips
Tenancy Agreement
Passport
Account statement
Offer letter from the company (Where you work)
Age proof (Age must be 18 or above it)
Residential address proof (Must be resident of Singapore)
Keep in mind one thing that many financing firms & even banks reject the applications of foreigners if they find a borrower of Singapore with better documentation. So, be sure you have all the required documents if you wish to get it approved quickly.
Things To Keep in Mind Before Applying
1. Reputable & Licensed Lending Firm
The first and the foremost thing you need to ensure is you look out for a reputable, licensed, and accredited money lending company. Lending money from licensed money lender companies will not just protect you from scams & harassment but also ensures a reasonable rate of interest.
2. Approval Process & Qualification Criteria
Although both banks and money lending firms have the same criteria for lending a foreign loan. Still, make sure you read the policy & terms thoroughly.
Banks and firms check credit history for lending loans. If you have unpaid debts, then be sure you pay off all the installments before processing your application.
Poor credit score & inadequate debt history can hinder you from qualifying for a loan. And at the end, you can thus leave with disappointments.
3. Processing Payments
Some banks & financing companies charge processing payments while many don't! Processing fees are basically a fixed amount of money or a percentage of money charged on the total loan.
Banks generally charge 1% of processing fees. To pay it off, you've to maintain sufficient funds so your application gets approved as quickly as possible.
However, if we talk about the moneylenders, then there is no specific set of rules & regulations on how much processing fee they charge. Different lenders charge varying fees based on the price they incur. In general, the fees can be document handling charges, lawyer fees, and technical fees.
4. Collateral
Collateral is another important thing that you must familiarise yourself with before applying for a loan. It's an asset that you one has to submit to a bank or moneylenders as security!
The advantage of collateral to the banks is – if the user won't pay back the loan, then they can sell the security asset to recover the debt. And nobody can blame them for this activity, since it's their legal right!
It is not valid for short-term loans sometimes, but most of the companies and banks in Singapore require it as mandatory.
5. Documentation
No bank or financing company will lend you a loan until and unless you show them your student acceptance letter of the institution of Singapore! The acceptance letter will reflect that you have been selected here as a student and will remain in the course for a designated period.
Some of Singapore's banks may also ask you for the last examination mark sheet. Make sure you prepare all the documents beforehand. Otherwise, you can face rejection!
6. Repayment Process
Don't overlook the repayment process. Different banks and companies have their different set of rules to cover the loan given. Be sure you understand the terms carefully.
Many banks will start repayment processes just after the completion of the first year of the academic course or when you get employment.
However, if you don't get a secured job, then the repayment policy can vary as the company's norms of whether a borrower is currently employed or not!
7. The maximum Tenure for Repayment
The foreigner loan can generally be paid back within 5-7 years of the commencement of the repayment process. Rest, the tenure can vary according to the borrower's conditions. If you wish to come back to your home country just after completion of your course, then start repayment at an early stage with the maximum amount of installment.
However, if you have planned to stay in Singapore, then create a layout for your repayment tenure and justify it with the company's norms.
Best Alternatives to Banks For Foreigner Loans?
Either if you're not interested in getting a foreign loan from the bank or not satisfying the bank's requirements, other options are always there to choose from. There are so many Jurong east money lenders that will lend you money and help fulfill your financial needs. The best thing about Jurong money lenders is they don't consider credit history and with minimal documentation approve the loan.
Just like their lowest interest rate personal loans, these best moneylenders fix the rate of interest for foreign loans and help foreigners live happily in their country!
Also Read : Key Differences Between Taking Loan From Licensed Moneylenders V/s Banks
Final Takeaways:
Foreigner loans in Singapore can actually help you resolve all the financial crises you are facing over there. Consulting with the best moneylenders, you can lend money and get rid of troubled situations easily.
Hopefully, you have read the information thoroughly and will plan to take a foreign loan from an accredited moneylender to avoid scams and harassment! If you want to know anything else or have any queries, then write us below in the comment section.
Happy Reading! Happy Lending!