Located at the west side of Singapore, Jurong is not only home to Singapore's only bird park, but also an abode for more than 75,000 people residing in Singapore.
As a bustling neighbourhood, Jurong is also home to a number of licensed money lenders, where you can get short-term loans. There are times when we just need a bit of financial support to tide you through a rough time and taking a loan can do exactly that.
In this article, we will share with you a list of licensed money lenders in Singapore's Jurong East and how you can pick the best.
Types of loans you can get from licensed money lenders in Jurong
The most common types of loans one can obtain from a legal money lender in Jurong include personal and business loans.
A personal loan is an unsecured loan in Singapore taken by an individual for personal needs. It can be used to cover big-ticket purchases (such as weddings and home renovations) or for emergencies such as medical and healthcare needs. If you are in need of a short one-month loan before payday, they offer payday loans as well.
A business loan on the other hand, gives a financial boost to struggling startup founders and small business owners. This can help them ease their cash flow issues when running their operations.
List of legal money lenders in Jurong East
You can find a number of money lenders in Jurong West as well as Jurong East. In our article, we are focusing on those that are in Jurong East:
How to choose a money lender before taking a loan in Jurong
1. Check if the money lender is registered legally
Look out for the company's licence certificate and number at their office, which is indicative of whether the company is allowed legally to operate as a money lender in Singapore. You may also cross check the company's name and information under the Ministry of Law's list of licensed money lenders.
2. Check reviews of money lender
Check the company's reviews, such as Google reviews, to better understand other borrowers' experiences with the lender. Reviews are also indicators of the lender's service quality and credibility.
3. Compare interest rates between different lenders
Before deciding, be sure to compare interest rates between the different companies so you know you're getting the best deal out there. Also take note of their repayment frequencies and late interest fees, etc, to ensure that you are agreeable to those before you sign the loan contract.
4. Ensure that your loan application experience is easy and comfortable
The process of applying for a loan could be made much easier choosing a company with polite and courteous staff on site to help you.
The best money lender in Jurong?
If you are looking to take a Jurong East credit loan, look no further than Cash Direct. You will love it when you head down to our newly renovated premium VIP-style office – with an ambiance where you will feel comfortable and treated like a VIP in every way!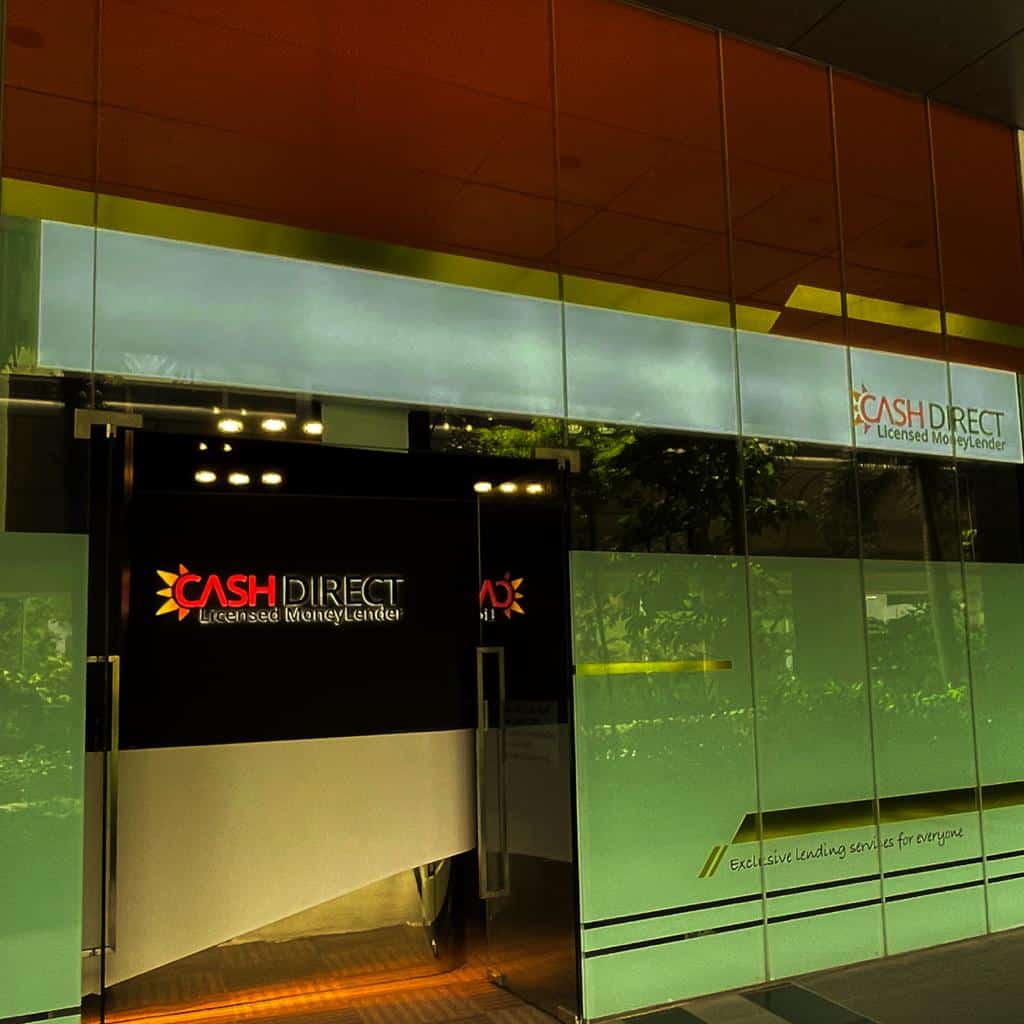 We also process your online application quickly and you can get urgent cash loans in less than a day. Apply for your loan here.