When you think about taking a loan, there are a couple of options in Singapore, such as borrowing from a bank or licensed moneylenders.
While banks have stricter loan application criteria, you may find it easier to get a monthly loan from moneylenders even with a poor credit history.
These monthly installment loans offered by licensed moneylenders are short-term loans that are repaid in installments every month instead of in a lump sum. This is especially useful when you have cash flow constraints and can spread out your repayment over a period of up to 12 months. This is quite different from a payday loan that is paid back in full by your next pay date.
The different monthly installment loans offered by moneylenders
There are secured and unsecured monthly loans. Secured loans are loans that are backed by the borrower's property or other financial assets that can be used as payment to the lender if the borrower is unable to repay the loan. Unsecured loans have no collateral and are given based on the borrower's creditworthiness.
Below are some common monthly loans in Singapore that you can get from moneylenders:
Personal loans
Personal loans can be used for a wide variety of purposes, such as a wedding, home renovation, medical expenses, and debt consolidation. Generally, a personal loan from a licensed moneylender is unsecured, which means it does not require any type of collateral.
Business loans
If you are a business owner running a startup or SME, there might be times when you encounter financial difficulties or require some financial injection to grow your business. That's when a business loan can come in handy to help you ease your cash flow.
Study loans
If you require extra funds to pay for your higher education, it can be tough to juggle your studies and part-time work at the same time. Taking a study loan can help to ease your financial burden so you can focus on completing your education without worrying about the funds. Besides moneylenders, the Singapore government also issues study loans.
Pros of monthly installment loans
Lower monthly interest
Monthly installment loans are paid over up to 12 months and so the interest rate charged per month is lower than the interest for loans that need to be paid back as a lump sum in a month, like a payday loan.
Since you can spread out your repayment over a longer period, you will have a better cash flow for all other expenses that you incur in general.
Fast and easy approval
Usually, monthly installment loan lenders approve the loan applications pretty quickly, and you can get the funds within a day. Moneylenders usually have less stringent loan approval processes than banks, so even if you have bad credit, your loan application might still be approved as long as you can show proof of income and have not defaulted on loans with other lenders.
Cons of monthly installment loans
High late interest and other fees
One of the downsides of a monthly installment loan is that you can incur a late interest fee if you are not disciplined enough to repay your loan on time every month. If you are late with your repayment, you will incur late interest of up to 4% per month for each month the loan is repaid late.
You may also incur late repayment fees of up to $60 for each month of late repayment. So make sure you set reminders and do your budgeting well so you can make your payments on time to avoid accumulating debt.
How to calculate interest rates
Loans from licensed moneylenders often have reducing interest rates, which means the interest rates are calculated based on the principal amount outstanding at the end of a specific period.
So for example, if you borrowed $7,000 and have repaid $2,000 of the principal loan amount (not including interest), interest for your next payment will be calculated based on the remaining $5,000.
| | |
| --- | --- |
| | Principal amount subject to interest fees |
| At the beginning of a $7,000 loan | $7,000 |
| After repayment towards principal of $2,000 | $5,000 |
You can find monthly loan repayment calculators to help you calculate your loan and interest.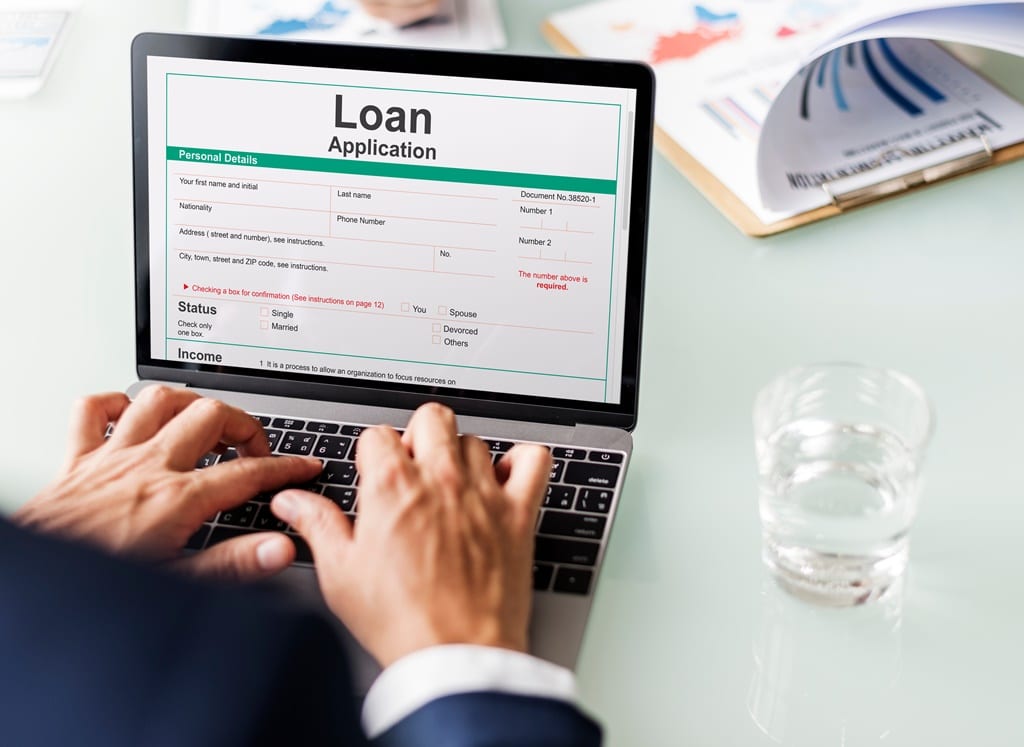 How to apply for a monthly installment loan
You can apply for a monthly loan with moneylenders easily in just a few steps:
1. Apply online
You can visit the website of a licensed moneylender and fill out and submit a loan application form online. This will only take you less than a minute.
2. Head down to the moneylender's office for verification
After submitting the loan application online, a loan executive will call you to confirm your application. You will need to go to the moneylender's office for verification and to discuss loan terms, such as the loan amount, repayment period, interest rates, etc. During this time, you should negotiate for the best loan terms before you sign the loan contract.
The licensed moneylender will also give you relevant advice on loan terms that might work best for you. The lender will also evaluate your creditworthiness.
3. Funds disbursement
Once the loan contract has been signed, you will be able to get the money quickly, usually within the hour, either in cash or transferred into your bank account.
Remember to repay your loan on time. And unlike banks, licensed moneylenders are not allowed to impose an advance payment penalty if you wish to pay off your loan early.
Why you should choose a monthly installment loan with CashDirect
If you need instant cash, a monthly installment loan can be a quick short-term solution. It's easy to apply for, with fast approval processes and comfortable monthly installment repayments.
At CashDirect, we process your loans within a day and don't require collateral, guarantors, or deposits from you. We are flexible and can cater the loan according to your needs – simply fill up the loan form and apply online with us.