It would be rare to find debt-free people in today's world. Despite its negative connotations, debt is a part of everyday life.
Using debt is how most people from ordinary backgrounds afford a car or a house, fund higher education, or establish a business. So, debt is a normal part of life. However, the important thing is to manage debt effectively. When debt is managed properly, important things get accomplished more easily and life runs smoothly.
But when debt is mismanaged, no progress can take place in one's life, and it becomes increasingly difficult to get out of it. Managing debt is essential. All it requires is consistent efforts and strategies.
The following are simple strategies that you can adopt to stay out of the debt cycle and manage debt so you may enjoy the benefits of good financial health.
Four ways to manage your debt
1. Get a suitable repayment schedule
Many people are tempted to opt for a loan schedule with higher monthly repayments to quickly settle their debts. By doing this, you ignore other commitments like daily expenses and funds for emergencies. This leads to defaulting on payment, which in turn leads to late fees, which leads to bad credit history, and even failure to maintain daily life.
This is a poor and unsustainable strategy. Instead, you should make a repayment schedule taking into account all your growing commitments, instead of simply trying to pay quickly.
2. Budget your expenses
Plan and budget your priorities, commitments, and monthly expenses. You must know what your major financial obligations are and prioritise and stick with them.
Ask yourself how you will manage different debts. For example, paying off a home loan becomes a priority as you do not want the bank to take back the mortgage. In that case, consider how specific expenses can be reduced.
Do you want to take additional loans like a car loan when you can look at public transport and save yourself the additional financial burden? Cut down on eating out – home-cooked meals are cheaper and even healthier.
Remember, while looking at your expenditure, it may appear as if a single purchase will not make a difference. But the cumulative effect of all these expenses is what makes a huge dent in your budget. Take charge of your finances and manage your debt
3. Manage your credit cards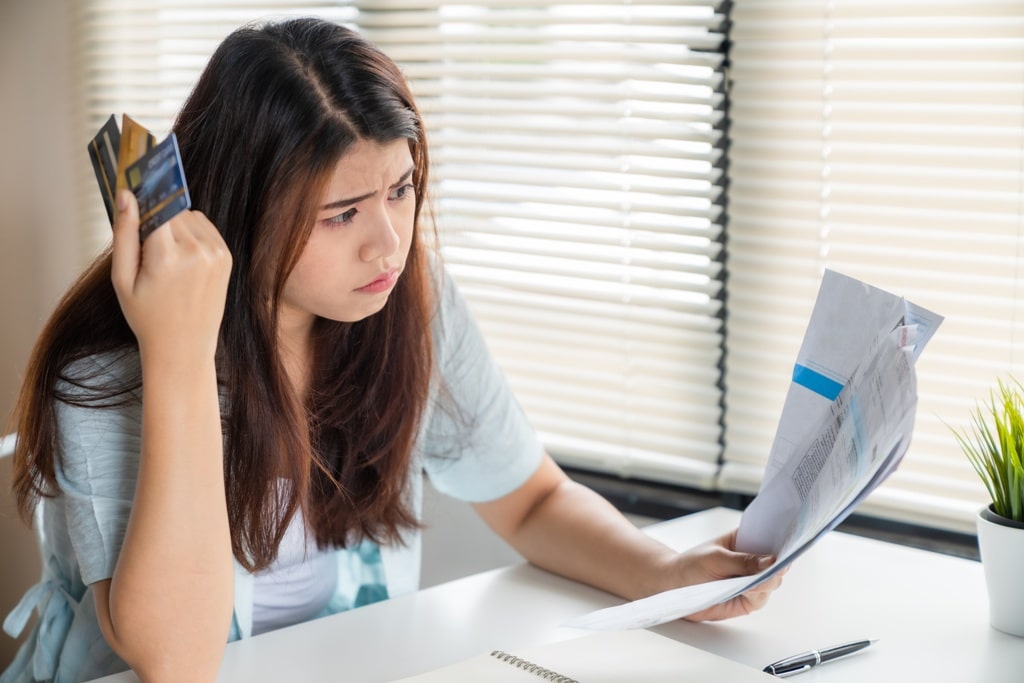 A sure-shot path to a financial rabbit hole is to accumulate credit card bills over several credit cards. This problem becomes even more pronounced since you do not have to pay off credit card bills till the end of the month and you only need to pay the minimum amount. This is where things get out of control.
Always remember that when you do not pay your credit card bills, you are charged a 25% interest rate annually. If you continue without paying the existing debt every month, then the payment due gets compounded. The result may be your not being able to manage the repayment of your credit card debt.
As for the rewards and cashback, if you are unable to manage credit card bills wisely, then, you are better off without a credit card, especially if you have a habit of overspending. In that case, calculate how much you need for food and other essentials and strictly follow the budget. In time, you will become more careful about spending and make a habit of living within a budget.
4. Find the most suitable loan
Despite opting for a loan with the lowest interest rates, you may not be choosing the loan best suited to your financial needs. It is important to look at all the loan terms such as the maximum amount you can obtain, late payment fees, the repayment period, and the availability of credit facilities at the bank.
Many licensed moneylenders in Singapore offer loans with different interest rates. The general rule is that the longer the loan repayment period, the higher the interest rate. They also offer a limit to the debt sum that you can consolidate.
If you find yourself in too deep with multiple loans and credit card debt, you might want to consider a debt consolidation loan that will help you manage all the different loans, interest rates, and loan terms under a single loan. This is an option that you can explore with a licensed moneylender in Singapore.
The weight of debt can prove to be a financial, relational, and emotional stress to your life. So, it is imperative that you manage your debts effectively. A disciplined mindset can overcome bad money habits.
If you find yourself struggling to keep up with your debts, you may want to consider a good debt consolidation plan. Contact CashDirect and speak to a loan expert who can take you through your options and help you decide the best way forward.