In Singapore, most people have mandatory Medisave and MediShield coverage to fall back on in case of medical emergencies. However, major issues that require large sums may not be fully covered under these policies, such as accidents and emergencies or cancer treatment costs in full. Besides, in many cases, a patient is required to pay out of pocket before insurance verifies the claims and reimburses them for the upfront costs incurred.
In such cases, taking a medical loan from licensed moneylenders can be a lifesaver. A medical loan from a licensed moneylender is considered to be a personal loan and is the perfect solution for dealing with emergencies.
Medical loans are offered by both banks as well as private moneylenders. Given the nature of the need, where funds are required quickly, the latter option is often preferable as private lenders can typically disburse the funds within a day, whereas banks have more stringent processes and can take a week or longer to release the sum unless you're an existing customer.
Here, we discuss 5 such reasons to get a medical loan from a licensed moneylender. But first, some basics.
Why take a medical loan from licensed moneylenders?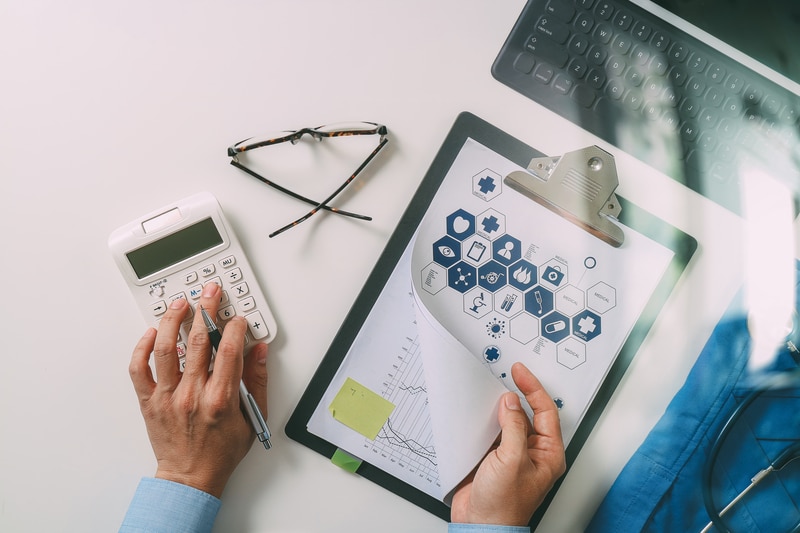 Here are 5 reasons you should get a medical loan from a licensed moneylender.
1. No collateral required
Generally, loans require an asset as collateral for approval of the application. But medical loans are free from this requirement. This is one of the most attractive reasons to acquire loans from moneylenders.
The main objective of the medical loan is to cover all the emergency medical costs, which might not be covered by health insurance. By getting such a loan from licensed moneylenders in Singapore without any collateral or security against the loan, the loan-seeker can focus on getting themselves or their loved ones back to health without worrying about the bills or losing their property or other assets.
2. Few documents required
Obtaining a medical loan from licensed moneylenders can make the process more accessible and manageable because few documents are required. As a result, a borrower can quickly obtain a loan while taking care of any medical emergencies.
Here are the documents required for Singaporeans/PRs:
Proof of Identity
Proof of Residency
Proof of Income (salary slip or income tax statement)
Simply by having these documents ready, you'll be well on your way to getting a fast cash loan in Singapore.
3. Quick approval
Licensed moneylenders understand the need for speed in medical emergencies. This is why they handle all applications quickly and efficiently.
Once you've made your loan application online via the lender's website, all you need to do is visit their physical office (a mandatory step for loan approvals) for verification of documents. Thereafter, the lender disburses the funds quickly, usually within the day and sometimes as quickly as within 30 minutes of approval.
4. Fixed interest
Licensed moneylenders provide medical loans at fixed interest rates. This means the borrower doesn't have to worry about sudden surges in the interest rate during the loan tenure. The repayment tenures are also highly flexible; you can choose one according to your financial situation. A licensed moneylender can typically provide a loan for up to 12 months.
5. A smooth loan repayment process
The process of medical loan repayment is simple and smooth. Usually, handling your medical expenses through credit cards becomes difficult as adding on high medical bills can dramatically affect your credit history, especially if you don't typically pay off the full amount due each month.
But for loan, once you decide on your loan tenure, you can pay back the loan at your own pace. Of course, the longer the tenure, the higher the total amount of interest you'll pay, so do bear that in mind when getting the loan.
As explained, medical loans from licensed moneylenders come with some very advantageous terms. With this type of loan, you can take care of your and your loved ones' health without worrying about hefty hospital bills.
Cash Direct is a reliable licensed moneylender with over 16 years of combined loan processing experience. Our medical loan provides ease of mind as we put our customers first in their time of need. Enquire about our medical loan today.